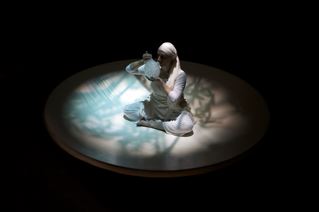 an ongoing project

music, dance, film, installation, sound design
creating spaces to trans – form in
7.30 pm : 24th of March : Thirning Villa : Ashfield, Sydney
………..
sound- form- movement
ancient traditions – new technologies
improvisation – consciousness – integration
creative collaboration – shared visions- collective action
…………
Phase 1 : installation mode : a number of different spaces will be set up with sound and vision- One of these will incorporate live sound and vision making featuring resonating vessels made by key collaborator installation/glass artist Ruth Allen.
Phase 2 : performance mode : the performance of a number of my songs and a piano piece, with accompanying projected images and special guest musicians, including the wonderful Noah Hampson and Kevin White.
Phase 3 : improvisation/ jam mode : with as many of my improvising collaborators who are in the mood : )
Read more on the project HERE
I am dancing, drumming, singing and performing my new piano piece 'Kandinsky' at the National Gallery of Australia in Canberra this week. The seeds first appeared in May last year through working with dancer Suraya Hilal. It has since been further developed on my own and then with dancer Sarah Hamilton. I am excited to show it and excited by the prospect of working with a bigger musical ensemble to bring it to life down the track.

For more photos of Thirning Villa check out my Flikr sit here.
I am artist in Residence through Ashfield Council in Sydney at the historic house Thirning Villa until the end of March.  If you have ever had a desire to chew the fat with me about art, music, dance, what it means to be an artist. If you have ever wanted to sing, dance, play and create in response to ideas about the relationship between sound, form and movement. If you are interested in improvisation, collaboration, performance as emergent epistemologies, traditional eastern performance modalities, contemporary media arts practice, creativity as a fundamental way of being for all not some……..then…. come and explore with me….. I am drawing up a plan now with a series of events…. atleast some of it will happen online so you can still participate from a distance…… Looking Forward to exploring 'The Sound of Everything'
I recently worked on a project with Glass/Installation artist Ruth Allen. She made me a 'resonating vessel'. A glass vessel based on the idea of playing resonance percussively. The vessel is sung into and then i use my hand to shape and play with the resonance. We had the chance to explore the idea for her opening at the Glassworks in December. I did some movement/performance as part of it too as well as doing the sound design/music for the installation. Below are some images from it taken by Angus Kendon. I am looking forward to developing the project further.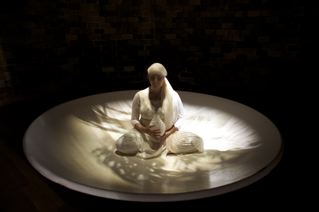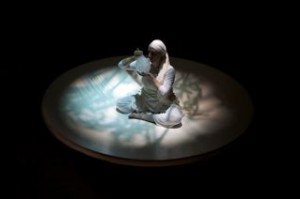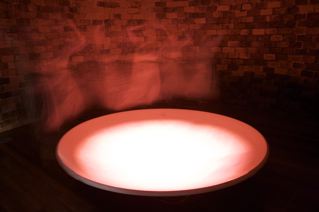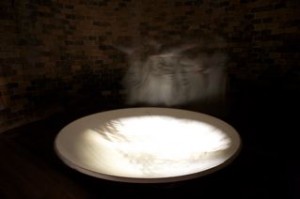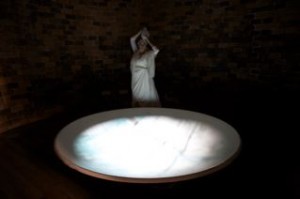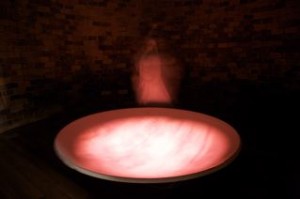 My first video for" Jack" is being featured as part of the Metropolis Art Prize on Babelgum.

Check it out here and vote so they send me to New York : )
Some highlights from the Suraya Hilal Dance Company & the Mozaic Dance Company performance at Casula Powerhouse May 2009 featuring Suraya Hilal, Sarah Hamilton and me on piano and frame drum. The beautiful Oud piece is a recorded piece by Joseph Tawadros and the rest was played live by me.
I will be performing with the Mozaic Dance Company on the 6th of December. 
With special guest Kim Sanders.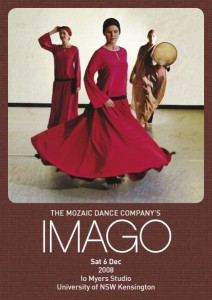 Click here to download Imago flyer as jpeg
Here is some footage from this years showing at IPAC supported by Merrigong Theatre Company and last years show at Sidetrack Theatre.