After a wonderful East Coast Tour, offering Hilal Dance and Egyptian drumming workshops, I have returned to Albany, WA. My workshop tour began in Milton and finished in Mullumbimby. Such beautiful country and such wonderful dance and drum communities! I will be completing my Master of Teaching through the University of Western Australia and teaching the first ever classes in Hilal Dance in Western Australia. Looking forward to new discoveries and development in all areas. If you click on the poster below it will resize so you can read it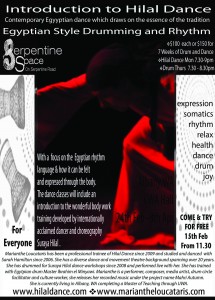 A clip Sacha Fawkes shot on our trip down the Western Australian coastline 2012. I am almost finished my first year of the Master of Teaching course I am completing. More news on recordings, performances and workshops soon!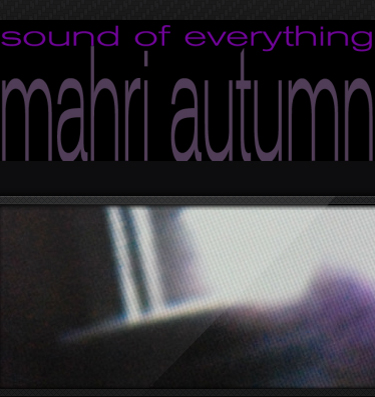 Take a listen to my new ambient, piano, spoken word piece 'sound of everything' HERE
I spent 2012 circumnavigating the country performing in primary schools. It was an incredible trip. There are photographs here on my tumblr.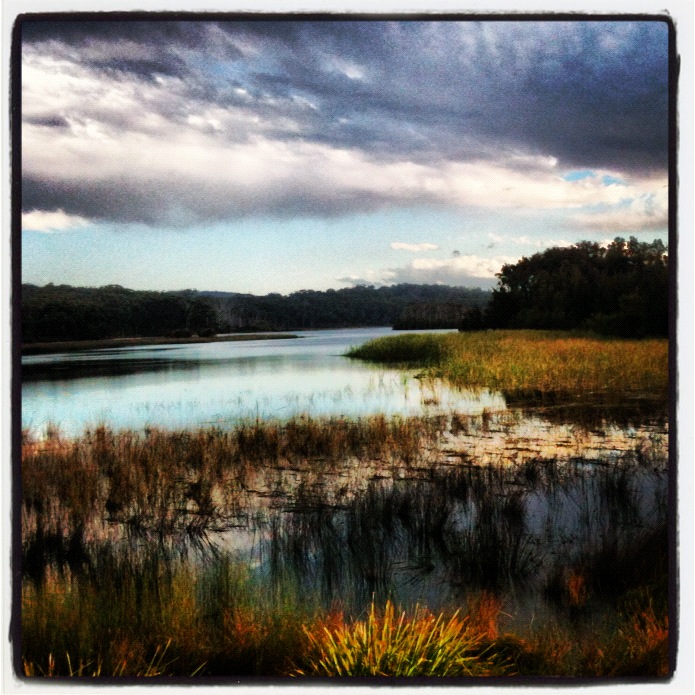 I recently attended a 4 day workshop with Tim Gruchy as part of SEAM2011. SEAM focuses on new directions in performance and technology. It was rejuvenating and inspiring to be around a wonderful group of artists from all over the country who have similar interests in the potential for immersive technologies, installation, new instruments and synaesthetics. I will write more about it when I have some time. Here is a snippet of some experiments with me playing frame drum and moving through a 'kinect' sensor system set up by Toby Knyvett with live visuals being created and projected by Kellie O'Dempsey..
The sound design was by me created using the 'kinect' sensors feeding off an Isadora set up by me (with lot's of help from Toby and Tim). Great to be offered a funded place in this workshop!
Meanwhile workshops in Melbourne and Canberra with Suraya Hilal went well. Inspiring as ever: ) I will be performing with her and 3 Australian dancers as part of 'Alchemy' at the Belconnen Arts Centre on the 15th and 16th of October.
I am excited to be venturing out for adventures in September-October to run workshops & also to drum for Dance Workshops with Suraya Hilal. Head to the Hilal Dance Australia site for information on the Dance and head to my Rhythm, Drumming & Dance website for more information on the Drumming. Feel free to contact with any questions or thoughts on it : )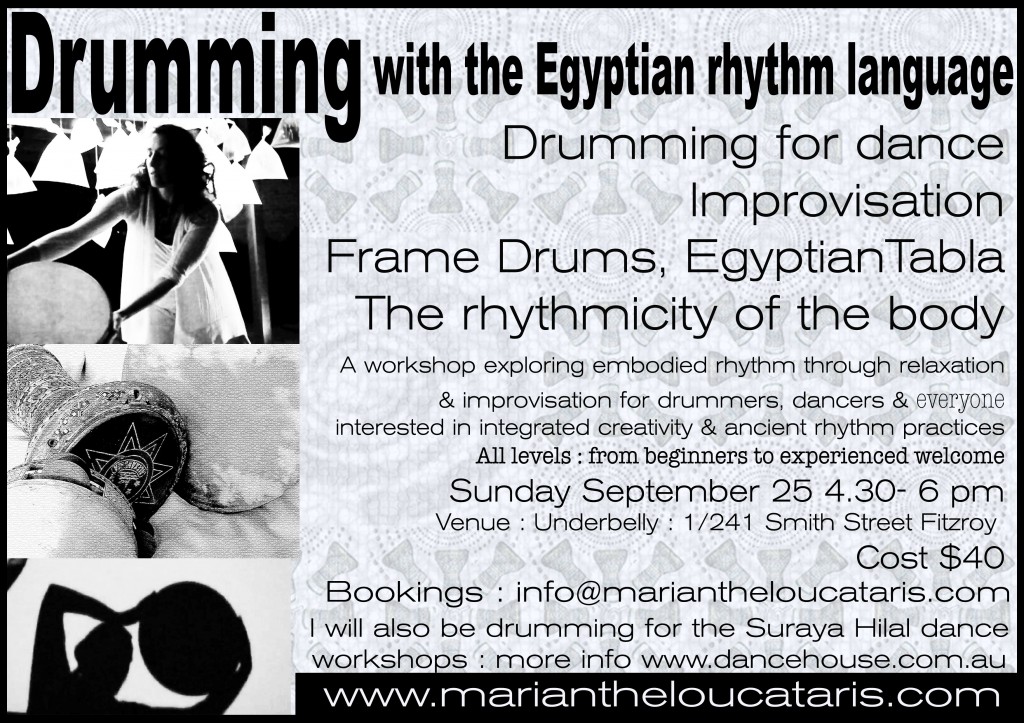 My frame drum piece exploring rhythms in 10. Performed at The National Gallery of Australia in February 2011 as part of 'Fragments' with Hilal Dance Australia and The Mozaic Dance Company. The drum is from David Roman Drums and is gorgeous.
I am in one of those in between moments : Another big project finished : deciding which focus to bring to the fore : allowing ideas to filter : sifting through my consciousness : I am working on the documentation of "The Sound of Everything" Here is the start:



A frame drum piece- Stills taken from a video shot by Carolyn Nowaczyk.


Photos by Nina Kourea of Ruth Allen's installation for "The Sound of Everything". I spoke, danced and drummed infront of these water filled plastic bags. I then took a pin and made small holes in the bags leaving the sound of water as it landed on the ground. Everything is permeable- The sound we make is dependent on our form- and the sounds we make change our form. We are sound : ) Photos by Nina Kourea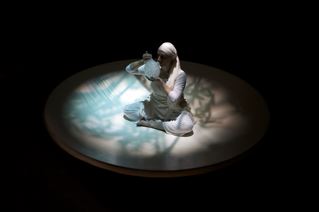 an ongoing project

music, dance, film, installation, sound design
creating spaces to trans – form in
7.30 pm : 24th of March : Thirning Villa : Ashfield, Sydney
………..
sound- form- movement
ancient traditions – new technologies
improvisation – consciousness – integration
creative collaboration – shared visions- collective action
…………
Phase 1 : installation mode : a number of different spaces will be set up with sound and vision- One of these will incorporate live sound and vision making featuring resonating vessels made by key collaborator installation/glass artist Ruth Allen.
Phase 2 : performance mode : the performance of a number of my songs and a piano piece, with accompanying projected images and special guest musicians, including the wonderful Noah Hampson and Kevin White.
Phase 3 : improvisation/ jam mode : with as many of my improvising collaborators who are in the mood : )
Read more on the project HERE