Quite a number of my instrumental pieces and some songs are being used in this exhibit by collaborator and friend Sarah Moss at the Powerhouse museum this month. I also designed a surround sound soundscape to go with it. Check it out if you can.
I have posted some reviews of my album here.
And my video for Skin which I edited, shot, animated and choreographed dance for will be featured on Skope magazine's web site this month.


This is a clip off my phone. An installation piece I did the sound for with Ruth Allen at the Frankston Arts Centre. It is in a window box display and can be seen by the car focussed culture who drive past. The sound was an accidental throw together of the sounds: from the street including some very well timed truck noises, the sounds that were actually being pumped onto the street of mine, plus an overlay of some of the sounds i did for the installation (bowed piano) and a layer of Brian Siskind's (FOGNODE) lap steel to top it off. He has a gorgeous EP, all lap steel, called "porch music" check it out HERE
There is a lot of dissonance going on in this accidental 3 min phone vid mix job …but somehow in a rather soothing way.
It is feeling very winter right now- I am in hibernation mode- as can happen with the shortness of days in Winter. I have been reading Satre which is probably not helping! Existing within a state of inward contemplation has its perks though. I have been writing morose love songs and working on a piano piece inspired by Kandinsky, which requires much time left to my own devices. The patterns in it are rather complex and it is impossible to progress with it without continuous focus. Kandinsky is a wonderful inspiration. The more I read about him , the more I am inspired.
"We fought for painting, but painting alone will not suffice. I had the idea of a synthetic book that removed half of the old, narrow conceptions, breaking down the walls between the arts…. and finally prove that the problem of art is not a problem of form but a problem of spiritual content." Kandinsky
I have also been exploring his connection with the idea of 'total art' which just happens to be a concept one of my favorite contemporary artists has been musing on in his blog, Karl Cronin. A wonderful dancer-artist-thinker. Check out his work. You can read his post and my response to it here. Karl Cronin
This week I wrote a song called 'Thoughts'. I am posting an entirely improvised version of it. It is the very first time I sang and played it. I had an idea. Pressed record- sat at the piano and this is what came out. I have put about 3 edits in this where there were some stumbles or unnecessary repetition. It does still amaze me what can emerge out of nothing. As with all my songs it is about alot of things but at it's centre, explores the idea of the tangible nature of thoughts. It is partly inspired by my reading of Satre, partly by Winter, partly by my ongoing habit of falling in love with those who inspire me creatively but are in one way or another distant or unavailable enough to avoid a fully manifested love. I have been thinking alot about the idea of negotiated reality. That the people we communicate with can have enormous effect on who we are. That as much as we can take responsibility for our own states of being we must also acknowledge the enormous effect we can have on others. That what we see as 'possible' or 'not possible' has consequences not only on our lives but on the lives of those around us. Hmmmmm i think the term "negotiated reality" is perhaps useful in describing this nexus of ideas.
Thoughts by audio.narcissist
Oh and if anyone is reading. Please let me know you were here and please feel free to contribute your thoughts : ) Conversations are much more instructive than talking to myself : )
A sneak peak of the instrumental album… getting very close to completion. Its a selection of new mixes of work done for theatre, dance, film and multimedia and installation works over the past 10 years. Its kinda like cleaning out the sonic cupboard : ) Its in mastering phase with Brian Siskind at Beat Hollow in New York City.
ALanded-Fixed by audio.narcissist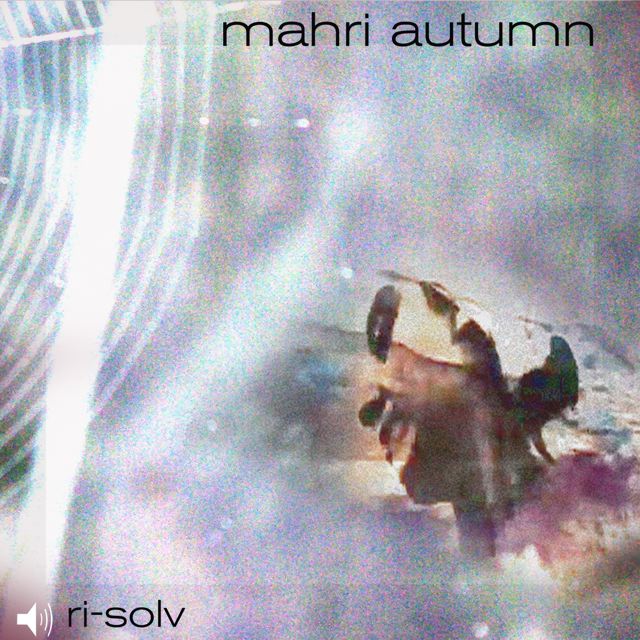 My first album ri-solv under the project name Mahri Autumn is now officially OUT ! Available in Mp3 format for download (as a gift but feel free to donate so i can do more) Available at CD Baby in hard copy and Mp3 form and also at I tunes. If you know me you can also just grab a copy from me. (That's if you are old fashioned like me and like to hold things in your hand.) It comes with a 16 page booklet. Click here to go to Audio Narcissist which I have set up to distribute my music (and maybe some other peoples as time passes). There are also videos and bios, photos etc at www.mahriautumn.com
There are two more releases in the wings and about 20 in my mind so………. here begins….. release… release…. release… release
I joined soundcloud today. Yet another way of finding, listening to and downloading music. I mean really.. it does my head in how many music sites there are now. Soundcloud seems kinda cool, i like the players. It seems i now have yet another cyber identity, my label self, Audio Narcissist. I shall write more on ideas associated with being an audio narcissist soon. A sonically obsessed intermediary between form and sound… Silently exploring the inner crevices of my sonic frequencies. There is something very visceral to me about the idea. The mythology and history of the Narcissus story fascinates me. Solo digital recording is the sonic equivalent to looking at your reflection in a pool. There is much to be learnt from sonic reflection. Oh and this track ( Samsara below) in many ways marked the end of the process of creating the album ri-solv. It is made up of the beginnings and ends of tracks and is a meditation on death, life, acceptance – gain and loss, beginning and end, dualities of all kinds are quashed in ri-solv. There is no more either /or in ri-solv. Samsara the concept of the wheel of life, the fabric of human reality, the veil of illusion… reflects a similar notion. Everything is as true as everything else. or not………but then… (just kidding) : ) Oh and if you like this track feel free to download it, embed it, torrent it, have your wicked way with it in which ever way you choose. i'll be happy if you just give it a listen.
09 Samsara by audio.narcissist
imagination & fantasy are the building blocks of reality
the soul mates of intuition
doubt destroys possibility
fear stymies eventualities
what my imagination has intricately constructed can not be turned off with a switch
attempting to deconstruct only makes it stronger
i observe
i nurture trust and love
what will be will be
and what is… is
it has been raining for weeks… the moss and lichen are going off… Love It !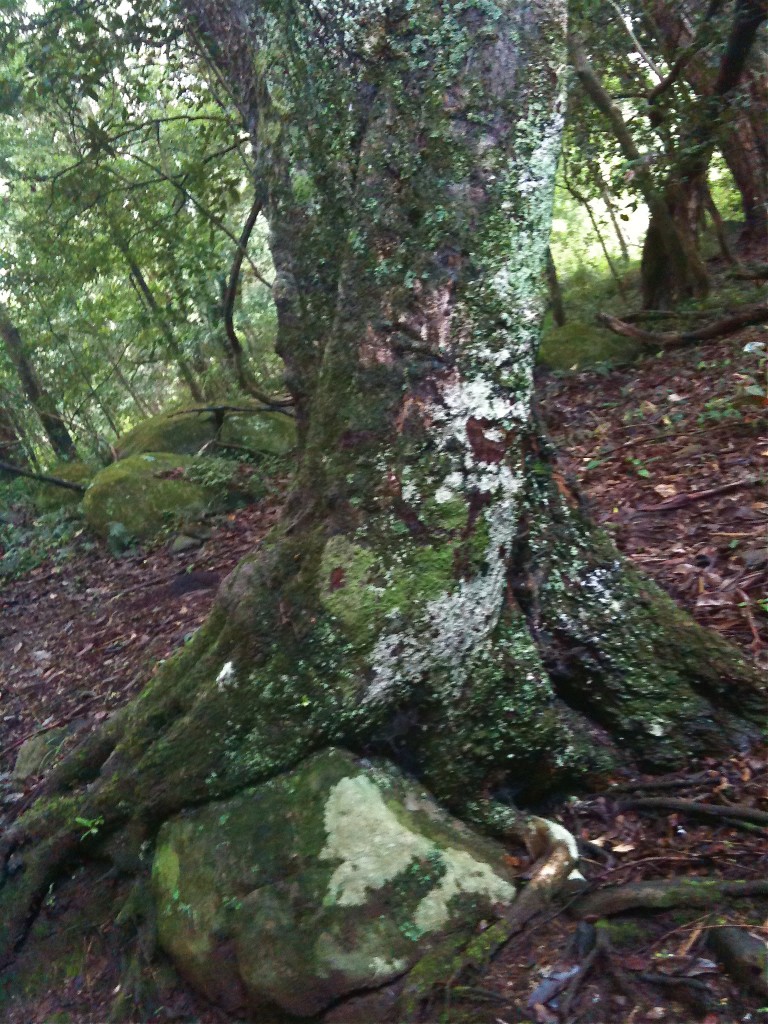 All and everything is made up of shapes and patterns…. me … you… the rock i walk upon… all the things through time that fused together to make the rock … rock….everything we touch, see, smell, imagine, think….. envision ….. Operating as a vessel for the patterns of life, allowing them to inhabit us through art, music, dance, poetry, architecture, gardening… every which way we breath, sit, move and are… this is the task? Resist the mechanization of your soul….. dance, sing, make art, build gardens in communion with the spirits, patterns and shapes of nature…. now… in this moment….
Spending time in nature allows us communion with both our animal and angelic forms ….. an increasing awareness of how these realities intersect is what makes us truly human in the best possible way.
"Like the Angel, the animal also has a time that is not torn into past and future ( a midrashic tale narrates that Gabriel was sent to grant eternal life to whomever would receive him for an instant. But the angel returned and said, " They all had one foot in the past and the other in the future; I found no one who had the time. " p90 Cacciari, M, The Necessary Angel, 1994.
My first video for" Jack" is being featured as part of the Metropolis Art Prize on Babelgum.

Check it out here and vote so they send me to New York : )