Suraya Hilal- Oscillations 8th of May
I am really excited that legendary dancer/choreographer Suraya Hilal will be performing for the first time in Australia on Friday MAY 8th. The program will also feature work by dancer/choreographer Sarah Hamilton and live improvisations for Piano, Accordian and Drum from me.
See here for background on Sarah's and I work.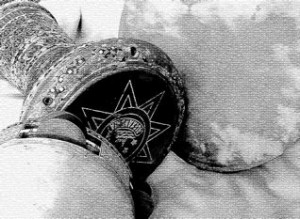 Training in Hilal Dance has been absolutely invaluable to me. I believe the dance form holds important value to contemporary performance art, life, health and the continuance of a meaningful, rich and beautiful human culture. Suraya Hilal's work has had an enormous influence on the development of Middle Eastern dance in Europe and Australia. This is a unique opportunity to see her perform in Australia. I was first introduced to Suraya's work through Canberra based dancer Helen Way who i learnt dance from and then went on to work with as a drummer. In 1999 I attended a drum workshop with Ibrahim el Minyawi, master Egyptian drummer who has worked with Suraya Hilal for over 15 years. The improvisational language between dancer and drummer and the equality of the relationship totally captivated me. Not to mention the intricacy of the rhythmic language which is incredibly melodic, fluid and expressive in the hands of Ibrahim. I managed to get funding through the Ian Potter Foundation to travel to London and study with Ibrahim over a 4 week period in 2001. An incredible experience which has totally informed my playing of all musical instruments.
Since then I have been training with Sarah Hamilton a professional member of the Suraya Hilal Dance Company and developing work together as dancer and musician. Performing with Suraya Hilal, a job usually done by my mentor, is an incredible honor for me and the result of ten years of continual training, teaching and performing. I am also really excited to share the work that Sarah Hamilton and I have been developing as it draws on the essence of these traditions but is also true to our complex cultural and creative identities. I believe it is valuable work and hope that people will enjoy and be inspired by the outcomes!
Suraya Hilal has also been conducting yearly workshops in Australia and this years workshop will begin the day after the Sydney performance. I highly recommend her workshops, she is a great inspiration and she has much to share with dancers of all levels of experience.
For more information on the workshop contact Sarah Hamilton www.hilaldanceaustralia.com.au Sydney 9-13 May, 2 days, 3 days or 5 days, Newcomers are welcome to enquire about a 1 day try-out, Discount prices apply if you have booked for the performance
CONTACT CASULA POWERHOUSE FOR BOOKINGS of the SHOW OSCILLATIONS
BOOK FOR TEN AND GET TICKETS FOR $23 each