I have set up a new website specifically for professional development, team building and workshops for Early Childhood and Primary teachers and their students. I have worked in schools for over 15 years with students of all ages. In the past few years I have worked increasingly with teachers, social workers and psychologists interested in learning more about how to use rhythm in the classroom or for working with clients. School development days can be a great time to do a fun rhythm and drumming workshop either as a team building exercise, as drumming always brings smiles and sense of being in it together, or as a professional development for teachers. In line with the development of these programs I am embarking on a Master of Teaching within which I hope to begin some research into why and how my programs work. There is plenty of research out there – but there is always room for more information on how rhythm, movement and drumming effect health, wellbeing and child development. The great thing is it is good for students AND teachers : ) I'd love you to have a look at the website and let me know what you think.
ok so…… i am not entirely sure what has possessed me but… since my youtube video has almost 450,000 hits!…. I thought I would turn the audio into a ringtone : ) If you have an iphone, go to itunes and then the ringtone section and then search for 'Funky Middle Eastern'. It should pop up : )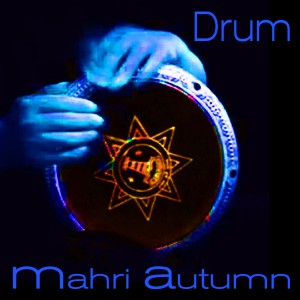 This is the art work for the drum CD I am in the process of making. I have decided to use my performing project name Mahri Autumn.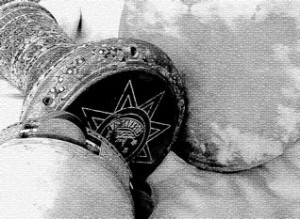 Term 2 – 2010 will run with the school terms
Starting the week of the 19th of April and running to the week beginning 28th of June
Wednesday and Friday ongoing groups in Unanderra and Woonona
Mondays at SOL STUDIOS : Hilal Dance Class 6.30pm- 8pm DRUM 8pm-9pm
Send me a message if you are interested in any of these and I shall give you details.
Private individual and group sessions are also available at a time to suit you.
These can be ongoing or one offs. I can provide as many drums as you can find people! If its a HUGE group I can put together a team of percussionists, dancers, facilitators. What ever the occasion needs : ) Call me on 0412 177 918
I am also working 2 days a week in disadvantaged schools running drum circles through
The Song Room
I recently conducted workshops for International Women's day and one for Psychologists interested in using rhythm and drumming as part of their work with people recovering from abuse. Great to get a chance to pass on some of the mechanisms I have developed over the past 14 years.
Slowly but surely I am working on ways of communicating and making what I have learnt/developed more accessible to people. I am starting work on a Drum CD and learning tool as well as a written resource for community work.
The more I work on it the more I realise that there is a lot more than drumming involved in the work I am doing. Communication is paramount, self expression is paramount, tools for collective creative action is paramount and the one that I have been thinking about alot lately is… POWER IS PARAMOUNT. Drum circles allow you to explore elements of real anarchy. Not anarchy that refers to a violent, nasty, chaotic, frightening experience. But Anarchy which refers to a natural shifting of power around a group. Allowing for each person to express themselves freely within the confines of a safe structure that ensures continuity and a moving between group unison work and solo sections. I will write more on these ideas when I get the chance. Its a really interesting way of talking about different power structures and pedagogical approaches. I am far too often seeing VERY top heavy models of pedagogy at play in the school system. Control based on fear and the constant threat of humiliation completely destroys the ability of a child to think for themselves or to feel confident in expressing themselves freely. PUBLIC EDUCATION NEEDS MORE RESOURCES NOW! and on that note………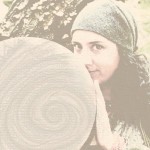 The past few months has seen me busier than ever with drumming. I am currently working with the Song Room to deliver programs in primary schools. I am using rhythm as a basis to explore creating performance material incorporating drumming, movement, words and voice. Its alot of fun and has loads of benefits for the children including | gaining self confidence, getting comfortable with 'creating' individually and as a group, learning about communication, focus, memory, self expression …..and the list goes on. Not to mention gaining a love for music and creative practice. I have begun writing a resource for the work I have developed over the past 12 years. Will keep you posted on that.
I am also in the middle of a youth project with the Cringilla Co-op in Cringilla working with 2 other arts workers to create performance material fusing drumming, dance, rapping, singing and story. We are also using working in a circle to develop this material.
Today I conducted a workshop for school councilors who were interested in having a fun way to conclude their conference and who were also interested in my work with young people from non english speaking backgrounds. They all had a great time and we discussed the means by which rhythm and drumming in a circle can help to develop emotional awareness and control, group bonding, improvement in integrated right/left brain function and of course just for fun and relaxation.
Meanwhile classes are going well Mondays and Fridays in Wollongong and occasional week-ends in Sydney.

BOOKINGS ESSENTIAL FOR ALL CLASSES:
send a message by clicking on Comments below.
Monday Nights: 7pm
Manic Organic- Whole Food, Organic Food, Good Food
409 Princess Highway Woonona
(entry round the back)
………………………………………………………………………………………………….
Friday Nights : Kailash Yoga School
Also in Woonona | 7pm | Contact me for details
………………………………………………………………………………………………..
Saturday Drum Sessions in Sydney will resume this month too! They are held in Maroubra at Midday. Contact me for information if you are interested.
""""""""""""""""""""""""""""""""""""""""""""""""""""""""""""""""""""""""""'
Classes will be $15 per class casual or $12 per class if you pay for 4 or more classes in a row.
…………………………………………………………………………………………………..
PRIVATE CLASSES
$25 per half hour
$50 for an hour
these can be done alone or shared with friends
People often ask me for CDs to listen to. So I have just added some links that have information, audio samples and online shops that sell music CDs with Ibrahim El Minyawi (the master drummer I learnt from in London in 2001) on them. Check them out. (Click on the links to the right)
If you would like to add any information about related music click on comments below.