I will be doing a workshop in Mullumbimby on the 10th of November. There will be a Hilal BodyWork warm up to start and then some exploration of the basics of Hilal Dance with live drumming then loosening up with some traditional Nubian music and then separate drum workshop which will focus on the use of drumming for dance – what rhythms are used, how they fit together and how to work together as drummers and dancers. Come for one or both.
The dance will be lead by both Mohani and I and I will lead the drumming. Always such a treat to dance and drum!!!!
Would love to see you there !
http://www.facebook.com/events/213512938781033
HILAL DANCE
Contemporary Egyptian BodyWork & Dance developed by Dance Artist Suraya Hilal
plus
EGYPTIAN RHYTHMS & DRUMMING for DANCE
With Mohani & Marianthe Loucataris
NOVEMBER 10th
Dance 2.30 – 4.15
Drumming 4.30 – 5.30
$20 for each or $30 for both
Anglican Church Hall
Stuart Street Mullumbimby
With Mohani & Marianthe Loucataris info(at)mariantheloucataris.com www.mariantheloucataris.com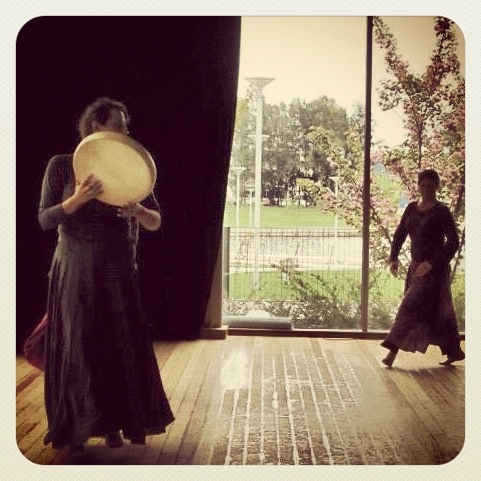 I am really looking forward to September- October as I am heading off for adventures & workshops. I am running drum workshops in a slightly new format: Focussing on rhythm in the body & doing work which is of benefit for drummers, dancers & anyone interested in integrated creative expression & ancient rhythm traditions.
There are more details on facebook here or leave me a comment below this post.
Dates are……
Sydney Sunday 11th of September
Melbourne Sunday 25th of September
Canberra Sunday 2nd of October

This year I will be continuing to work through the Song Room to deliver my Rhythm and Drumming Program. I have a new primary school program in Penrith and I will be continuing to work through Ashfield Primary as part of my Artist in Residence (see below). In 2010 I was lucky enough to work at a primary school for a full school year. It was fantastic to see what a Drum Circle program can achieve over a longer period. I developed a performance troupe who did 4 performances during the year including a 600 seat theatre! They are AMAZING! Year 5/6s from the Middle East, Africa, Pacific Islanders, amongst young people from every continent on the planet. Many of them had existing cultural rhythm knowledge and once encouraged to share it, really took the project on : ) I am working hard to find support to keep this troupe together through their transition to high school. Ideas welcome : )
Here is an outline of the program I am continuing to develop.
Rhythm and Drumming : An introduction to World Drum Circles
A rhythm and drumming program which uses rhythm, movement, percussion, vocals and drums to explore the wonder of playing music in a group.
An engaging and fun introduction to World Beat Drumming. The program will explore how to communicate through rhythm using drums, bodies and voices. Inspired by the world drum traditions including from the Middle East, Africa, India and Latin America this program taps into a cross cultural meeting point fantastic for the diversity of contemporary Australia.
Click here for more details on this program and a small video snippet of the Primary School Troupe.
I am currently Artist in Residence at Thirning Villa, Sydney. It is a great program run by Ashfield City Council. I am here until March 2011 and will be running drumming workshops leading to performances and workshops as part of the Carnival of Cultures on March 20th. You can check details on the blog I have set up specifically for the residency here. There will also be a series of dance workshops in February and an installation/performance piece.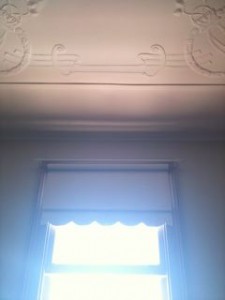 ok so…… i am not entirely sure what has possessed me but… since my youtube video has almost 450,000 hits!…. I thought I would turn the audio into a ringtone : ) If you have an iphone, go to itunes and then the ringtone section and then search for 'Funky Middle Eastern'. It should pop up : )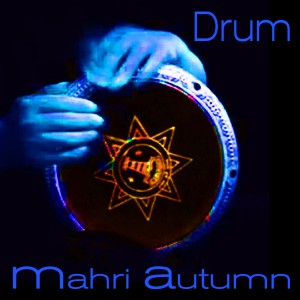 This is the art work for the drum CD I am in the process of making. I have decided to use my performing project name Mahri Autumn.
Body Work and Traditional | 'Sha'abi' with Sarah Hamilton
For Men and Women of all levels including beginners
Sunday 27th September
Wollongong
11am-2pm
50$
This workshop will be an introduction to Hilal Dance bodywork and traditional Egyptian 'sha'abi' dance. Hilal Dance is fantastic for any performer interested in exploring their physical expression as well as wonderful for anyone interested in posture, yoga, breathing, getting fit and integrating body, mind and emotion.
Suitable for total beginners as well as experienced dancers from all backgrounds-
contemporary/ movement theatre to folk, cabaret and music theatre.
Contact Manthy for more info, to book and for details of venue
info at mariantheloucataris.com
Sarah Hamilton is an accredited Hilal Dance teacher and has performed
with the Suraya Hilal Dance Company in Australia
and Europe.
For more information see www.hilaldance.co.uk
and
http://hilaldanceaustralia.com.au
and
http://www.myspace.com/mozaicdance
If there is enough interest i am looking at running a weekly training session in Wollongong after this workshop.
(led by me)
Hilal Dance Workshop
Over the past 6 months I have been working on two projects with people with disabilities. It has been challenging, fun and rewarding. It puts progress and accomplishment in perspective. When working with people with disabilities an amazing break through may amount to someone holding a drum stick for 30 seconds, or staying awake for longer than 5 mins or choosing to be in the same room as the music rather than hiding in the next room. Working in these contexts makes it more obvious than ever that our expectations of outcomes have an enormous impact on our sense of accomplishment. Its a fine line balancing between asking enough? or too much? of ourselves or others. On one hand if we expect too little there is no room for growth or transformation … boredom and mediocrity will ensue. On the other, if we ask too much of ourselves or others we can end up feeling inadequate and/or constantly dissatisfied with where we find ourselves. hmmmm…… One of the things I have always loved about drum/performance/community projects is challenging peoples perceptions of what they are capable of. Having participants successfully perform at a festival or community event and excitedly tell me how amazed they are that they actually did it, is a great feeling. I have been thanked many times by previously dubious teachers or participants when they realise that they were indeed capable of what I was asking of them. At times encouraging people to exceed their own or others perception of what they are capable of can make people feel inadequate or uncomfortable but this in the end is an inescapable part of the process of learning anything. The ability to put ones self into situations which are new and challenging is the essence of learning, growing and transforming through out our lives….. It is one of the many conundrums of life. To excel at anything or indeed to progress in anyway requires a certain amount of feeling out of ones depth and at times feeling… unable, disabled or inadequate … in this way what we experience truly is all relative. I guess next time you are giving yourself a hard time about not being good enough at drumming, spare a thought for some of my drummers who are doing well on the days they can manage to hold a stick or get there hands to flatten out enough to hit a drum once…..
I logged in, not to write an essay about learning, but to post these photos of recycled drums which we made as part of one of the disability projects. I am really happy with the design. They were designed to be light, easy to transport have no sharp or dangerous bits and be generally difficult to break or hurt anyone with! These requirements are useful in many community drum making projects. The plastic bins have holes drilled in the bottom and around the sides. They are strung like a traditional African djembe. The skins are made out of banner material. All materials were sourced from Reverse Garbage in Marrickville except for the rope and the hole making set. The holes are reinforced with canvas and gaffer tape to stop tearing.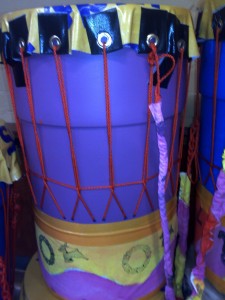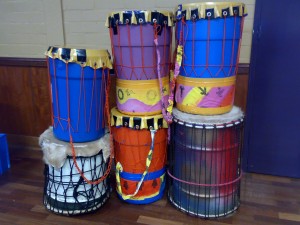 and here is a segment of the banner we made as part of the project. It is made up of triangles which represent what the clients favorite things are.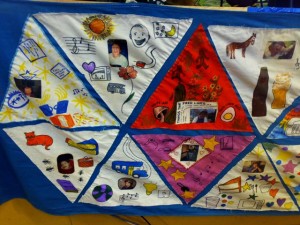 Thursday the 2nd of October will see Mahri Autumn & The Chameleon Collective playing at the Ryans Hotel in Thirroul. (Upstairs with the leather lounges) I play too many instruments in this band. Vocals, guitar, accordian and drums. I will be joined by more percussion from Pedro Altuna on bongos, durabuka and things that go shake, Annalise Friend on box drum and vocals and Henry Lauer on Bass. I am really excited that Michael- John Azzopardi, Sydney based wonderful guitarist and singer/songwriter will also be playing. Check out our music with these links. . . www.myspace.com/michaeljohnazzopardi and www.myspace.com/mahriautumn
Sunday 23rd of September 4pm – 7pm FREE
The afternoon will begin with singer song writer set from Noah Hampson, YT and Manthy and then with help from special guests including Pedro Altuna and Mat Bourne we will do some New World music featuring percussion, accordian, percussion, sax, percussion and maybe some percussion. Hope to see you there with your dancing shoes on!
THE BOWLO
578-584 LAWRENCE HARGRAVE DRIVE WOMBARRA 2515 | Ph: 4267 2139