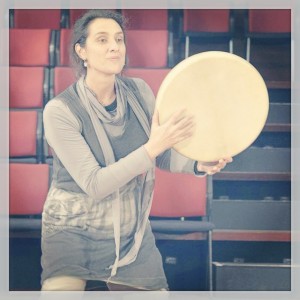 I am artist in residence at the Vancouver Arts Centre, Albany in collaboration with Sacha Fawkes and interested creative thinkers far and wide.
Monday Nights | November 24 – Dec 8 | 2014
6-7 pm Rhythm in the body and drumming with Frame Drums
7-8pm Introduction to Hilal Dance
At the Vancouver Arts Centre, Albany
For more information go to our artist in residency website http://artistsinresidencealbany.weebly.com
Me playing an improvisation in 10 inspired by a traditional rhythm I learnt from Ibrahim el Minyawi in London, 2001.
It is hard to believe that so much time has passed!
I have set up a new website specifically for professional development, team building and workshops for Early Childhood and Primary teachers and their students. I have worked in schools for over 15 years with students of all ages. In the past few years I have worked increasingly with teachers, social workers and psychologists interested in learning more about how to use rhythm in the classroom or for working with clients. School development days can be a great time to do a fun rhythm and drumming workshop either as a team building exercise, as drumming always brings smiles and sense of being in it together, or as a professional development for teachers. In line with the development of these programs I am embarking on a Master of Teaching within which I hope to begin some research into why and how my programs work. There is plenty of research out there – but there is always room for more information on how rhythm, movement and drumming effect health, wellbeing and child development. The great thing is it is good for students AND teachers : ) I'd love you to have a look at the website and let me know what you think.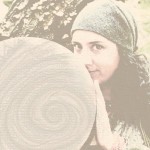 The past few months has seen me busier than ever with drumming. I am currently working with the Song Room to deliver programs in primary schools. I am using rhythm as a basis to explore creating performance material incorporating drumming, movement, words and voice. Its alot of fun and has loads of benefits for the children including | gaining self confidence, getting comfortable with 'creating' individually and as a group, learning about communication, focus, memory, self expression …..and the list goes on. Not to mention gaining a love for music and creative practice. I have begun writing a resource for the work I have developed over the past 12 years. Will keep you posted on that.
I am also in the middle of a youth project with the Cringilla Co-op in Cringilla working with 2 other arts workers to create performance material fusing drumming, dance, rapping, singing and story. We are also using working in a circle to develop this material.
Today I conducted a workshop for school councilors who were interested in having a fun way to conclude their conference and who were also interested in my work with young people from non english speaking backgrounds. They all had a great time and we discussed the means by which rhythm and drumming in a circle can help to develop emotional awareness and control, group bonding, improvement in integrated right/left brain function and of course just for fun and relaxation.
Meanwhile classes are going well Mondays and Fridays in Wollongong and occasional week-ends in Sydney.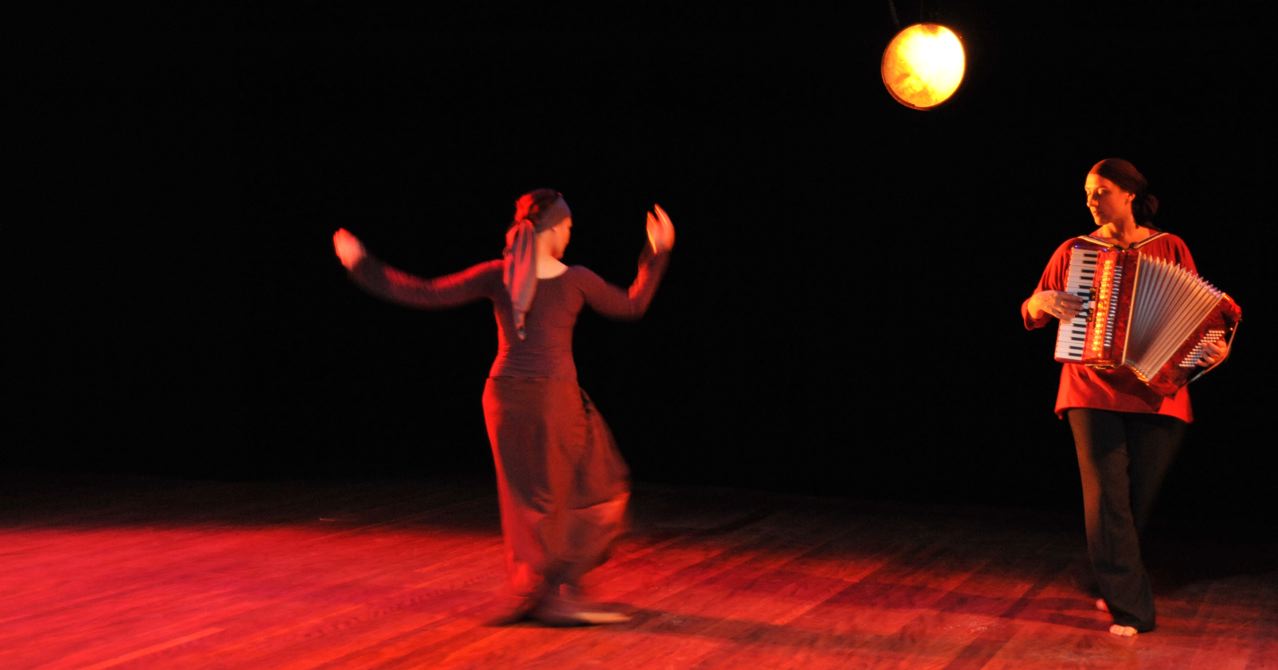 Photo's by Pedro Altuna at Mozaic Dance Co's performance of Imago, December 08
Internationally renowned dancer Suraya Hilal will be in Australia in May for a week of workshops and to perform for the first time in Australia. Sarah Hamilton and I will be performing with her.
For more information and tickets for performance click to contact Casula Powerhouse
Click here to see flyer.
For more information on the Suraya Hilal Workshop email Sarah Hamilton sarahlouise1961 at hotmail.com
For more information on the work of Sarah Hamilton and I's collaborative work see
www.myspace.com/mozaicdance

I have started a Thursday evening drum session in Bulli 7 till 8pm. Message me through here if you would like more information. There are regular sessions on Saturdays in Sydney too. Again just let me know and I can send you information.

To contact me,  ask any questions or if you have any thoughts on drumming please feel free to click on any of the comment links below the posts.

Private classes are available for children and adults.
Cost: $25 per half hour and $50 per hour
Private classes are a great way to learn and I highly recommend everyone doing it once in a while even if you are coming to group classes. It means we can focus in on where you are up to.
Happy, safe and loving festive season to all!