To contact me,  ask any questions or if you have any thoughts on drumming please feel free to click on any of the comment links below the posts.

Private classes are available for children and adults.
Cost: $25 per half hour and $50 per hour
Private classes are a great way to learn and I highly recommend everyone doing it once in a while even if you are coming to group classes. It means we can focus in on where you are up to.
Regular workshops on Saturdays in the Eastern suburbs. If you are interested let me know and I'll keep you informed. The next workshop will be on
SAT 2ND OF AUGUST at Midday.



For all levels!
A chance to explore rhythm as a wonderful means to relax and communicate and to learn some of the beauty and intricacy of Egyptian style playing. This class will begin with a warm up – then …learning some rhythms and will finish with a guided jam.
Thursday Evenings 14th of August – September 25th
5.45pm- 6.45pm
7 weeks – $85 or $70 concession
or $15 and $12 per class for casual
Bulli Community Centre
Mixed Class for everyone! Children Welcome. Children under 15ish must be accompanied by an adult $5 each. Children under 5 free.
ENERGY DANCE CLASS Thursday Evenings
Annalise Friend (slapsista) will be doing a class straight after mine
at 6.45pm- 8.15pm.
Enery Dance is all about the joy of movement, play and music. Energy Dance encourages your own creative dancing spirit. " Learning is movement from moment to moment" – J. Krishkamurti
If you are interested in doing both classes there will be a combined price! For more information on Annalise and Energy Dance see www.slapsista.com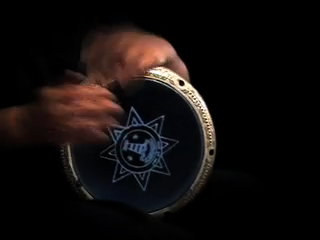 Wednesday Evenings July 23rd – September 24th
10 weeks – $120 or $100 concession
or $15 and $12 per class for casual
6pm- 7pm Beginners
6.30pm – 7.30pm Ongoing Students
Cinnnamon Twist Dance Studio, Corner of Burelli and Kenny Sts, Wollongong
This class is for all levels!
6-6.30pm | focus on technique and warm up with simple rhythms
6.30-7pm | focus on learning rhythms
7-7.30pm| focus on learning pieces and or improvisation
Come for an hour or the whole thing. Please try and arrive on the half hours so we can move through phases together.