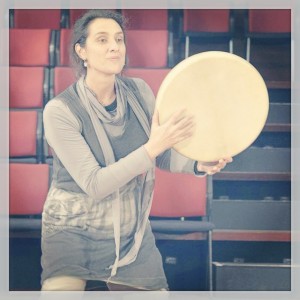 I am artist in residence at the Vancouver Arts Centre, Albany in collaboration with Sacha Fawkes and interested creative thinkers far and wide.
Monday Nights | November 24 – Dec 8 | 2014
6-7 pm Rhythm in the body and drumming with Frame Drums
7-8pm Introduction to Hilal Dance
At the Vancouver Arts Centre, Albany
For more information go to our artist in residency website http://artistsinresidencealbany.weebly.com
Me playing an improvisation in 10 inspired by a traditional rhythm I learnt from Ibrahim el Minyawi in London, 2001.
It is hard to believe that so much time has passed!
I have set up a new website specifically for professional development, team building and workshops for Early Childhood and Primary teachers and their students. I have worked in schools for over 15 years with students of all ages. In the past few years I have worked increasingly with teachers, social workers and psychologists interested in learning more about how to use rhythm in the classroom or for working with clients. School development days can be a great time to do a fun rhythm and drumming workshop either as a team building exercise, as drumming always brings smiles and sense of being in it together, or as a professional development for teachers. In line with the development of these programs I am embarking on a Master of Teaching within which I hope to begin some research into why and how my programs work. There is plenty of research out there – but there is always room for more information on how rhythm, movement and drumming effect health, wellbeing and child development. The great thing is it is good for students AND teachers : ) I'd love you to have a look at the website and let me know what you think.
I will be doing a workshop in Mullumbimby on the 10th of November. There will be a Hilal BodyWork warm up to start and then some exploration of the basics of Hilal Dance with live drumming then loosening up with some traditional Nubian music and then separate drum workshop which will focus on the use of drumming for dance – what rhythms are used, how they fit together and how to work together as drummers and dancers. Come for one or both.
The dance will be lead by both Mohani and I and I will lead the drumming. Always such a treat to dance and drum!!!!
Would love to see you there !
http://www.facebook.com/events/213512938781033
HILAL DANCE
Contemporary Egyptian BodyWork & Dance developed by Dance Artist Suraya Hilal
plus
EGYPTIAN RHYTHMS & DRUMMING for DANCE
With Mohani & Marianthe Loucataris
NOVEMBER 10th
Dance 2.30 – 4.15
Drumming 4.30 – 5.30
$20 for each or $30 for both
Anglican Church Hall
Stuart Street Mullumbimby
With Mohani & Marianthe Loucataris info(at)mariantheloucataris.com www.mariantheloucataris.com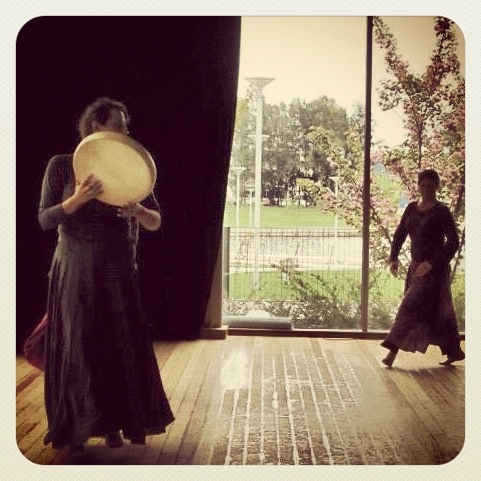 I am really looking forward to September- October as I am heading off for adventures & workshops. I am running drum workshops in a slightly new format: Focussing on rhythm in the body & doing work which is of benefit for drummers, dancers & anyone interested in integrated creative expression & ancient rhythm traditions.
There are more details on facebook here or leave me a comment below this post.
Dates are……
Sydney Sunday 11th of September
Melbourne Sunday 25th of September
Canberra Sunday 2nd of October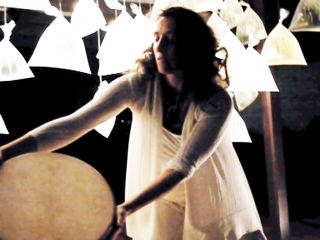 After a break from teaching I am really excited to start back with a new set of Frame Drums ( 10 of them) and a gorgeous new drum !
So…. Come and join me : )
$180 for 3 classes per week for 9 Weeks!!
Come to any or all classes every week for 9 weeks for $20 per week!
The Facebook page is HERE
Egyptian Style Drumming
Mondays 5.30- 6.30pm
(venue to be confirmed depending on numbers)
$15 casual $100 for full 9 weeks ($11.11 per class)
25th July – 19th September
Hilal Dance
Mondays 7pm-8.30pm
Sports Lounge at the Uni of Wollongong URAC
$15 Casual $100 for full 9 weeks ($11.11 per class)
Hilal Dance is a beautiful dance form developed by Egyptian born, European based dance artist Suraya Hilal. It draws on the folk traditions of Egypt while also expanding into a contemporary movement language and body work system which integrates body, mind and emotion. It is fantastic training for dancers from all backgrounds, total beginners and those interested in yoga, somatic work and performance techniques. A wonderful way to connect to your body, get some exercise and lose yourself in some fantastic music.
Rhythmicity with Movement and Frame Drumming
Wednesdays 6.30-7.30pm
Sports Lounge at Uni of Wollongong URAC
$15 Casual $100 for full 9 weeks ($11.11 per class)
Stretch and Breath using RHYTHM.
Get the body moving with movement, frame drums and dance using rhythm as the core.
These classes are fantastic for dancers, musicians and anyone interested in being physical while increasing your rhythmic abilities.
Research points to the health and well being benefits of engaging in rhythmic activities. All systems in the body use rhythm to function. Rhythm activities relax, invigorate and recharge bodies, minds and emotions as well as increase your ability to focus in your daily life.

This year I will be continuing to work through the Song Room to deliver my Rhythm and Drumming Program. I have a new primary school program in Penrith and I will be continuing to work through Ashfield Primary as part of my Artist in Residence (see below). In 2010 I was lucky enough to work at a primary school for a full school year. It was fantastic to see what a Drum Circle program can achieve over a longer period. I developed a performance troupe who did 4 performances during the year including a 600 seat theatre! They are AMAZING! Year 5/6s from the Middle East, Africa, Pacific Islanders, amongst young people from every continent on the planet. Many of them had existing cultural rhythm knowledge and once encouraged to share it, really took the project on : ) I am working hard to find support to keep this troupe together through their transition to high school. Ideas welcome : )
Here is an outline of the program I am continuing to develop.
Rhythm and Drumming : An introduction to World Drum Circles
A rhythm and drumming program which uses rhythm, movement, percussion, vocals and drums to explore the wonder of playing music in a group.
An engaging and fun introduction to World Beat Drumming. The program will explore how to communicate through rhythm using drums, bodies and voices. Inspired by the world drum traditions including from the Middle East, Africa, India and Latin America this program taps into a cross cultural meeting point fantastic for the diversity of contemporary Australia.
Click here for more details on this program and a small video snippet of the Primary School Troupe.
I am currently Artist in Residence at Thirning Villa, Sydney. It is a great program run by Ashfield City Council. I am here until March 2011 and will be running drumming workshops leading to performances and workshops as part of the Carnival of Cultures on March 20th. You can check details on the blog I have set up specifically for the residency here. There will also be a series of dance workshops in February and an installation/performance piece.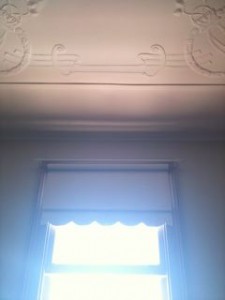 ok so…… i am not entirely sure what has possessed me but… since my youtube video has almost 450,000 hits!…. I thought I would turn the audio into a ringtone : ) If you have an iphone, go to itunes and then the ringtone section and then search for 'Funky Middle Eastern'. It should pop up : )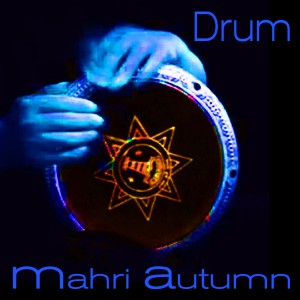 This is the art work for the drum CD I am in the process of making. I have decided to use my performing project name Mahri Autumn.
My YouTube vid has now hit over 480,000 views!
Befriend me if you hang out in Youtube : )
Next Page »