Private classes are available for children and adults.
Cost: $25 per half hour and $50 per hour
Private classes are a great way to learn and I highly recommend everyone doing it once in a while even if you are coming to group classes. It means we can focus in on where you are up to.
Regular workshops on Saturdays in the Eastern suburbs. If you are interested let me know and I'll keep you informed. The next workshop will be on
SAT 2ND OF AUGUST at Midday.



For all levels!
A chance to explore rhythm as a wonderful means to relax and communicate and to learn some of the beauty and intricacy of Egyptian style playing. This class will begin with a warm up – then …learning some rhythms and will finish with a guided jam.
Thursday Evenings 14th of August – September 25th
5.45pm- 6.45pm
7 weeks – $85 or $70 concession
or $15 and $12 per class for casual
Bulli Community Centre
Mixed Class for everyone! Children Welcome. Children under 15ish must be accompanied by an adult $5 each. Children under 5 free.
ENERGY DANCE CLASS Thursday Evenings
Annalise Friend (slapsista) will be doing a class straight after mine
at 6.45pm- 8.15pm.
Enery Dance is all about the joy of movement, play and music. Energy Dance encourages your own creative dancing spirit. " Learning is movement from moment to moment" – J. Krishkamurti
If you are interested in doing both classes there will be a combined price! For more information on Annalise and Energy Dance see www.slapsista.com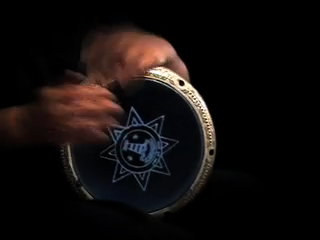 Wednesday Evenings July 23rd – September 24th
10 weeks – $120 or $100 concession
or $15 and $12 per class for casual
6pm- 7pm Beginners
6.30pm – 7.30pm Ongoing Students
Cinnnamon Twist Dance Studio, Corner of Burelli and Kenny Sts, Wollongong
This class is for all levels!
6-6.30pm | focus on technique and warm up with simple rhythms
6.30-7pm | focus on learning rhythms
7-7.30pm| focus on learning pieces and or improvisation
Come for an hour or the whole thing. Please try and arrive on the half hours so we can move through phases together.

Suraya Hilal will be running 5 days of workshops in April and I will be drumming for her on the Sunday of the workshop. There are 2 , 3 and 5 day options for the workshop and everyone at all levels are welcome to attend. This will be the third year I have attended and i highly recommend her as a teacher and dance artist. Her bodywork methods are invaluable for performers of all backgrounds as well as anyone interested in an integrated approach to health and well being. Her particular combination of breathing, posture, stretches and movement concepts is the most delightful, gentle and effective way to stay balanced and strong. Her knowledge and choreographic responses to traditional Egyptian music is also priceless! MEN and women are welcome! See links to Hilal Dance International on the right for more information on Hilal Dance. Click on pdf below for workshop flyer.
Gypsy Parade Troupe
click here for more info on the Illawarra Folk Festival 2008

GYPSY PARADE TROUPE
Come and be part of the Festival Parade! Just show up for the Parade with something to shake, hit or shimmy and be part of the fun OR come and join the Gypsy Parade Troupe. There will be two rehearsal/jams which will be a fun way to experience the wonders of New World Rhythm, Movement and Music with some of the most exciting groups and teachers in the Illawarra. The Gypsy Parade Troupe will be a collective effort and will feature Drumming and Dance with Manthy and Students, Damion Stirling of Elemental Rhythm and Moves, Obrobini, Tribal Jewels and the Jewels of the Harem, Cinnamon Twist School of Belly Dance, and some melodic action with Mark Holderkeeping, Ann Lehmann's Folk School, Mel Wishart and more!!
All Welcome! No experience necessary!
Rehearsal/Jams
Wednesday the 16th of January : Time 5pm- 6.30pm : Venue : The Uniting Church Hall in Bulli as part of the (Folk Music School)
Saturday the 19th of Jan at the Festival : Time- 9.30am- 11am : Venue – Grivellea Park
FESTIVAL PARADE 6pm SATURDAY 19th of January 2008
Assemble for Festival Parade at 5.30pm Near the Black Diamond Marquee
PLEASE send me a message if you are interested in being involved so we have an idea of numbers!
Happy, safe and loving festive season to all!
Sunday 23rd of September 4pm – 7pm FREE
The afternoon will begin with singer song writer set from Noah Hampson, YT and Manthy and then with help from special guests including Pedro Altuna and Mat Bourne we will do some New World music featuring percussion, accordian, percussion, sax, percussion and maybe some percussion. Hope to see you there with your dancing shoes on!
THE BOWLO
578-584 LAWRENCE HARGRAVE DRIVE WOMBARRA 2515 | Ph: 4267 2139
Term 4 Information
Dates | Wed 17th of October – Wed the 19th of December
Times | 6pm – 7pm Beginners
6.30- 7.30pm ongoing Class
Cost |Â  $15 and $12 conession per casual class
$120 and $100 for a full 10 week term
(Installments can be arranged)
Venue | Cinnamon Twist Dance Studio
corner of Burelli and Kenny Streets, Wollongong
Ten reasons I hand drum Egyptian style.
1) I love it!
2) I was lucky enough to meet Ibrahim el Minyawi and be inspired by his wonderful playing style. It is fluid, melodic, strong and expressive.
3) It is my favourite way to communicate with people. Much more fun than words!
4) It relaxes me.
5) It's fun.
6) It gives my nervous system a break from thinking too much.
7) It is an intricate, beautiful and expressive tradition. Which you can use to express every possible human emotion.


It is a great instrument for playing with other musicians and dancers.
9) The drumming I have been lucky enough to learn through wonderful drummers here in Australia and in London (see My Training page for more information) is a rich and wonderful tradition which I believe is incredibly valuable to preserve and continue for future generations.
10) Somehow I have no choice. I am a drummer!
Click on comments below to add your reasons for drumming.
« Previous Page
—
Next Page »